Undoubtedly, South Central Cornwall and the Roseland Peninsula boast some of the most beautiful locations in the British Isles to get married.
From stunning castles, stately homes and beautiful coastal locations like the Rosevine (pictured) who offer marquees on their lawns and beach photography sessions and barbeques in their packages, right through to stunning countryside fields which offer the possibility of having a marquee wedding like Martin Williams' Field in Tregassa (pictured below) with amazing views of the Carrick Roads, or The Wedding Field near Portscatho (pictured last) with unprecedented views over Gerrans bay.
Whatever your chosen style, there's something for every budget.
When you're selecting a location for your wedding, asking the right questions is the key to having all the right elements in place, so we've designed a list of questions to help with the process.
Whilst you may not think every question is relevant to you, we do suggest you get answers to as many of them as possible. After all, your circumstances may change and questions that seemed unimportant at the beginning may prove to be much more important further down the line.
Location Questions
How much is the location for the day?
Is your location free on the required date?
Is your location easy to find?
Is your location licensed for civil ceremonies?
If you hold a license for weddings, what authority do you hold and can you supply names and contact details of the registrar?
Will our wedding be the only one at your venue on that day?
How many people can you accommodate?

What is the car parking capacity and (if other weddings are on) how many spaces are allocated to us?
Do you allow confetti to be used at the venue?
Can candles be lit in the reception room?
Do you have a noise limiter installed or are there any restrictions on music volume?
Are there any bedrooms above the dance floor?
Are professional firework displays welcome at your location?
Should we want to arrive or leave by helicopter, do you have landing allowances?
Do you offer the option of a marquee?
Are there separate rooms provided for the wedding, reception, meal & evening reception, etc?
Do you provide a room for the use of the bride and groom for the day?
Do you provide a dressing room that the bride and bridesmaids can use prior to their ceremony?
When can we have access to the venue to begin setting up the room/s for the event?
Morning of Wedding/Day Before, etc.
If the evening reception is being held in a room that is used for something else during the day, do you require the DJ/Band to setup their equipment in advance?
Is there an area that our guests could use as a crèche if required?
Is there a quieter area where our older guests could retire from the noise of a band/DJ?
Do you have a room we can use to store wedding presents until we collect them and are you insured for any loss or damage to these whilst in your care?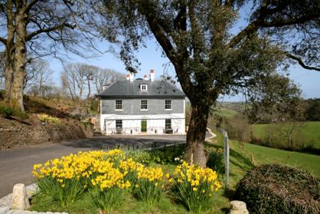 Any of our locations will do all they can to make your special day something memorable. Whether stunning locations like Caerhays Castle's The Vean, with its magnificent views across the Caerhays Castle gardens are to your taste, or a more rustic countryside venue with sea views, South Central Cornwall and the Roseland Peninsula has it all and we look forward to welcoming you here.
Carwarthen Farm Weddings – 07814 670414
Coast2Coast Marquees – 01872 580153
Driftwood Hotel & Restaurant – 01872 580644
Rosevine – 01872 580206
Rosteague – 01872 580346
Tregassick Field – 01872 580578
The Vean – 01872 501310