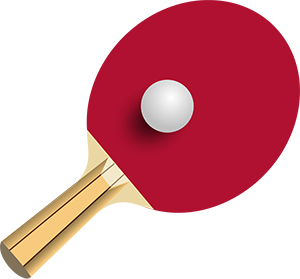 The Roseland Table Tennis League 2018 
Sponsored by the Saint Mawes Pier and Harbour Company
The Roseland Table Tennis League 2018 finished its programme in December. This is its second year and now includes a new Doubles Competition as well as the Singles Competition and trophy for the highest ranked player. Three clubs have played this year; Ruan Lanihorne, St Just in Roseland and Philleigh. Competition at times has been intense but we have always managed to keep a true sense of perspective and enjoy the social side of the sport as well.
The Winners 2018 are as follows:-
The Singles League Ruan Lanihorne
The Doubles League Ruan Lanihorne
Highest Ranked Player David Hamblett
All clubs welcome new players, any age or ability can play. Participation in League matches is voluntary of course but will undoubtedly improve your skill level and provides that added spice of competition.
If you are interested in joining a Table Tennis club on the Roseland, in the first instance please contact David Hamblett on 01872 500922 or email david@ruanview.co.uk.
Finally, we would like to thank our sponsors, the Saint Mawes Pier and Harbour Company for their continuing generous support.