St Just in Roseland Institute
About Us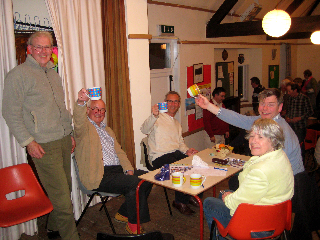 Not only is our Village Institute geographically situated at the heart of our village, it is also at the centre of our social calendar.
The Institute comprises our village hall and the playing fields at the top of Harbour View. A management committee drawn from across the village organizes events as diverse as Quizzes, Whist drives, St Piran's Celebrations, barbeques, Village Shows, Carnival, Sports evenings, Concerts… Pretty well whatever we get asked for (within reason!) Our events are advertised locally, and on Facebook, just search for St Just in Roseland Institute.
You can contact us locally by emailing the committee members.