Tregony & Cuby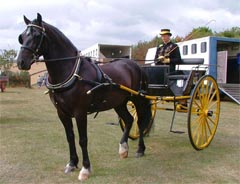 Known by some as the 'Gateway to the Roseland', this charming village on the tiny Fal river was the birthplace of the Anglican churchman, Archer Thompson Gurney and the nearby hamlet of Trewarthenick in Cornelly parish, was the birthplace of William Gregor, a geologist-clergyman who discovered titanium. Captain William Hennah RN, who took part in the Battle of Trafalgar retired to Tregony and died there.
The Church of St James at Tregony was founded in the 11th century but in the early 16th century it was abandoned as it had been submerged by the tidal river and since 1530 the parishioners have used Cuby Church instead.
It has an excellent primary school in Back Lane and the area's secondary school, The Roseland Community College (built in 1962), is just over the Parish of Tregony boundary and has recently had a brand new sports hall and has also achieved specialist school status in Music with English and IT.
The village's remaining features of its past 'town' status is the unusual clock tower and an almshouse that was built in the seventeenth century that has a unusually styled wooden gallery. Located on Tregony Hill is the site of a twelfth century Norman castle; known as 'Treg-ney' and from this the village got its name.
This thriving local village has a shop, a pub and a hairdressers, all in the main street.
The main event of the year is the Tregony Heavy Horse Show which has been running for over 30 years. Started in 1977, the show had its humble beginnings with just 6 horses and a handful of stalls but is now a bustling event which attracts people from far and wide to see not only the heavy horses, but many varied attractions.
Annual Events: The Tregony Heavy Horse Show (First week in August)
To find events and up-to-date calendar events for Tregony, visit our Calendar Pages